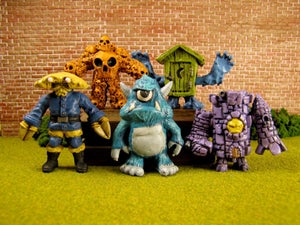 $

115.00
This is the 90's Action Figure set.
The OMFG figures were a homage to the popular, unpainted mini-figures of the 1980's. This set of figures was painted as a homage to the vibrant, and sometimes odd, color choices of many action figures of the 1990's. These figures should have their own VHS movie with limited edition Pogs.
There are only 2 sets available.
More pictures can be seen at uofmuscle.com.
Free shipping to the United States.
$25 shipping to the rest of the world.